Blog - Wooden Garage Door – Pros & Cons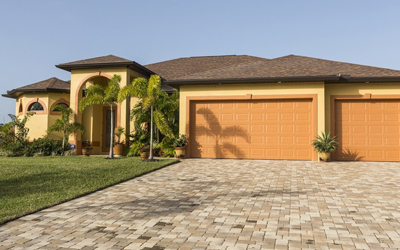 Are you planning to install a wooden garage door in your home? If yes, you should first know the advantages and disadvantages of the door because it is one of your precious investments.
Although several garage door types are available in the market, wood made doors are primarily known to its natural and traditional look. To know more, below are listed the pros and cons of a wooden garage door.
Pros
Aesthetic: These classical doors are beautiful and authentic. These doors are made of different types of wood and come in distinct designs. Classic, contemporary and carriage are the most popular styles of a wooden door that give a curb appeal to your home.
Dent-Proof: Wooden doors are dent-proof while other types of the door like steel and aluminum may quickly get the dents. Moreover, the wood made door are chosen due to its longevity.
Affordable: Wood doors are available in different prices. From lightweight timber frame to an insulated wooden door, you will be able to get which suit your budget.
Cons
High Maintenance: The wooden doors require high maintenance. Its paint can fade away after every two or three years.
Insulation Problems: Some doors may offer you insulation, but other types of wood doors like timber may not provide you insulation.
Water Damages: Due to its continuous contact with water, your wood garage door may bow or get damaged.
Professionals Help
The advantages may allow you to choose the wooden door and disadvantages may not. In such a condition, it is better to consult with garage door experts who can help you in selecting the right door determining your needs and budget.
At York Garage Door, we have been servicing and repairing residential and commercial garage doors for the last many years. We can assist you in choosing the right garage door as well as provide overhead door installation, repair and maintenance services.