Page - Professional Garage Door Repair Services in Richmond Hill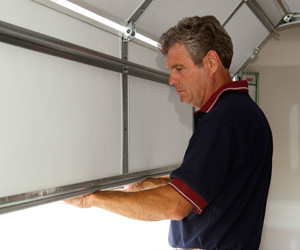 York Garage Doors has been serving the entire Richmond Hill community for many years, offering high quality garage door repair and service to both residential and commercial clients. Whether you want to install a new garage door or need to replace the broken opener or spring, we do it all. We are one of the most sought after garage door companies in Richmond Hill. Our talented team always work hard to get your door working like brand new in minimal time. Our goal is to provide you with this kind of amazing experience so that you will be a customer for life!
Whether you want to fix your broken garage door or replace your broken spring or cables, we are here to provide you top-notch solutions. With us, you can rest easy knowing that you have the support of competent professionals who complete every job with utmost precision. We will keep your door working efficiently for years to come. Bank on us for all your garage door repair needs.
Need To Repair Panels or Hinges?
If your garage door is due for a repair, just make us a call. Our professionals will fix any damaged or broken hardware of your door efficiently. Hinges, panels or any other part, we can repair them all. A garage door is made up of various components and you need to maintain them all in order to get a fully functional door.
It is common for hinges, panels to get damaged or dented or require general adjustments in order to work properly and smoothly. Such damages and dents can hamper the performance of your door. Our professionals can repair the damages and ensure the safety and security of your home and belongings.
Call York Garage Doors Today
Our garage door technicians are up to date on the latest repair procedures. With thorough garage door inspections, we make sure that your door is absolutely safe to operate. If you are having any trouble opening or closing your door, you can contact our professionals for quick and dependable service. Our service charges are affordable and upfront. There are no extra charges or hidden costs.
Before commencing our service, we would explain you the issue and what we are going to do along with the service cost. We always keep our services transparent. Whether it's the issue with the door, or a simple question of aging, we are here to put your garage door back to work.
Call York Garage Doors for quality and professional garage door repair service in Richmond Hill.