Blog - Why My Garage Door Gets Stuck Halfway?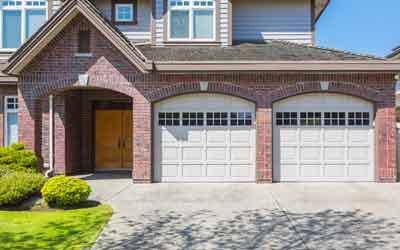 Several garage door owners complain that their door gets stuck in between even after providing regular maintenance. This is a matter to get worried as this can lead to security risks and allow others to access your garage and home if it is attached.
No longer you need to worry about the door that is stuck as here is essential information to deal with this problem.
Diagnose The Problem
To find out whether the problems are connected to the door or the automatic opener, ensure your door is in a fully closed position. Disengage the opener trolly from the door using the emergency release cord. Try to lift your door on your own. If you are able to open the garage door on your hand, the problem could be in your opener.
In case, your door still opens in halfway, the problem could be with the door.
What Causes The Stuck Garage Door?
Weather Effects
If weather changes cause the garage door problem, you have to adjust the pressure on the opener. Some overhead door openers have a force adjustment mechanism which controls the force applied to run the door. It is advisable to leave the adjustment to overhead door pro because unnecessary force may lead your overhead door failing to stop when it should.
Obstruction
Inspect the garage door rollers, tracks, hinges, springs, pulley and other components. The worn-out or aged parts of your door often stops to work, and they cause to hang up the door.
If your overhead door has the photo eye sensors, then the problem could be due to the obstruction in the path of photo-eye sensors. Keep it's sensors clean and aligned with each other.
A garage door is a complex mechanism, and heavy that can be difficult to handle by an individual. It is advisable to call the professionals at York Garage Doors in Richmond Hill to deal with the problem safely. Our friendly and certified technicians are available 24/7, offering budget-friendly services.