Blog - What You Need to Know About Garage Door Security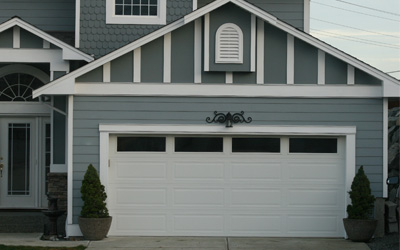 When it comes to about home security system, garage is a place of your house that you forget easily. Garage is a very common place which is easily targeted by criminals and intruders. You store various things in your garage like your car, bike, tools, garden tools, and other valuable things.
The garage is the main entrance of your house that most of the intruders and burglars used to get entry into your home. Having a secure garage door, means your valuable things or belongings are safe from burglars. Except it, there are many other reasons of having a secure overhead door.
Have a look at some essential reasons that show why you need to consider about garage door security.
Buy a locking overhead door: Buying an overhead door with the high security locking system gives an extra peace of mind to homeowners. Some doors come with an automatic opener and some traditional door which are opened with keys. As a homeowner, you should consider few things like buy a door with high security system, install a lock system on the door, and also install sensors around the garage.
Keep the overhead door secure: Most of the people have a habit that they leave their remote on the passenger seat. It can be dangerous for you and your family members, if the remote got into the wrong hands. For the security purpose, keep your remote locked in the glove compartment. If you do not agree with it, you can carry it with you.
Install a garage door with a motion sensor: Having an overhead door with a motion sensor helps to prevent accident or injury. If you have kids and pets in your house, this is an easy way to protect your kids and pets from accident or injury. When the door will sense the movement of a pet or kid beneath it, the door stop and start to move upward again. It also helps to protect your car that parked too close to the door.
Secure everything, even windows: Protecting an overhead door from intruders' means adding a layer of security to every part of the door. Install windows in your garage is important. But by installing cheap windows you give an access to burglars and large windows allow them to see what you have stored inside. To protect your property, you can cover your windows with sheer materials like fabric and plastic sheets.
Never share your security codes: If you have an automatic door or have a wireless keypad outside of the garage, never tell anyone what the security code is. In case of emergency, you can share it with a person who you trust. But make sure you change the code after some time to make it difficult for third person.
Finally, you have it. By following these security tips, you can easily secure and protect your home and garage from thieves. A garage door with the highest security system to allow you to keep control over your overhead door. To find out more security tips, make a call to York Garage Doors in Richmond Hill.