Blog - Want To Make Your Garage Door Soundproof? Here Are Some Easy Tips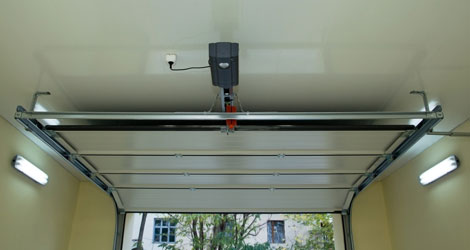 One fascinating fact about having a garage is that you use it for several purposes such as gym, workplace, home theatre, music studio and many more. Instead of spending thousands of dollars to buy a professional studio or workplace for your office work, why not soundproof your own garage?
A joined garage can be an awesome comfort for homeowners. Many people believe that a connected garage is more than having a second washroom or a completed cellar. Whether you use your garage as a workplace, gym, home theatre, music studio or a play room, it is crucial that you have a soundproof space, so neighbors never complaining who are unhappy with the noise. Following are some proven methods to make your garage soundproof.
Fix holes, cracks and gaps: The first and foremost step to make the largest space soundproof is by fixing up any cracks, gaps and holes that might have developed on your garage walls. Inspect the whole space very carefully and cover up the holes that you found. It will help to prevent sound from getting in or going outside through any of these openings. You can use latex caulk to cover them.
Insulate the garage: This is one of the most effective ways to make garage soundproof. There are a number of ways to insulate the garage i.e. trimming, drywall and painting to give a finishing. Drywall does not help to make it soundproof, in fact, also changes the look of overhead door completely. Insulate the garage also help to lower the utility bills by controlling the temperature.
Pasting egg cartons: Don't be surprised, it is true that egg cartons help to absorb the sound. It helps in preventing the sound travel across the wall. Egg cartons are something that has quality to absorb the sound and reflect it back to its real source.
Installing sound absorption sheet: If you are not interested in getting a permanent soundproof solution for your garage, you can go with a temporary solution and that is installing a sound absorption sheet. This sheet is capable enough to absorb any type of sound coming from inside or outside the space.
Cover up windows: After pasting egg cartons, insulate the garage and fixing the hole, it is time to focus on windows. Windows are something that passes sound inside and outside easily. Covering windows with curtains and insulated blinds is the best way to make your garage soundproof.
Get professional help
York Garage Doors is the largest and leading garage door service providers in Richmond Hill. If you are facing any problem to make your garage soundproof on your own, let our adept professionals do it for you. We offer top notch services at reasonable prices.