Blog - Top 6 Benefits Of Sectional Garage Doors Installation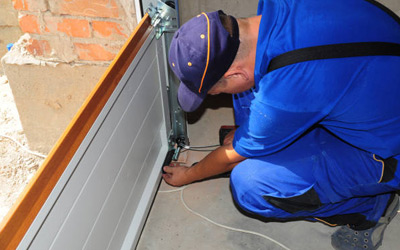 A sectional garage door is manufactured using several panels connected each other. You have to move your door up and down to operate it. Sectional doors may be just what you are looking for to secure your vehicle and other assets in your garage. They can last for maximum 20-30 years, so, investing in sectional garage doors will pay value to your cost. Simultaneously, it provides you with several benefits such as:
Save Your Space
A significant benefit of installing sectional garage doors is that you can save a lot of space. The way you operate it, you don't need to make room behind the door. Even you can park your car much close to the entrance of your garage.
High Security
Such kind of garage door is strong enough and not easy to break-in. So, you can rest assured with peace of mind that your vehicle and other assets are under the top-notch security.
Variety Of Options
The sectional overhead door is commonly made of steel, timber, and fiberglass and these all material are durable. Moreover, they come in a range of color and styles, so you can select the one that fits your home exterior.
Electric & Manual Opening
Whether you are looking for a manual or electric opening, the sectional doors come in both options. You can choose the one as per your requirements, but the majority of the people goes with electrical door installation.
Easy To Operate
There is a variety of features available for sectional overhead door such as compact operations, lightweight material and additional security measure, which make it easy to open and close. It is even an ideal option for elders to operate it conveniently.
Protection From The Elements
A sectional garage door come with floor seals quality so, wind, rain, snow or all harsh weather conditions do not affect the material stored in your garage.
Now, are you ready to install sectional garage door at your home? If yes, reach us at York Garage Doors in Richmond Hill. We provide all make and model overhead door installation, replacement, and repair services at a reasonable cost.