Blog - Major 3 Signs It Is Time To Upgrade Your Garage Door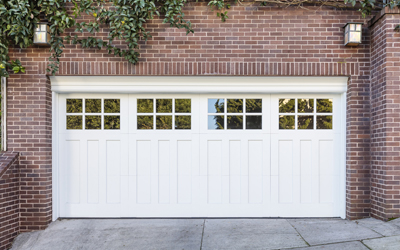 You regularly operate your overhead door to access your belongings placed in your garage. It not only helps to protect your belongings but also enhances the curb appeal of your home. This is why you have to consider to keep it maintained.
On the other side, your garage door starts showing signs of damage over time. You may overlook these minor cracks and other signs of damage which can end up with a costly repair. So, here are the tips for inspecting your door and considering to repair it.
Noise Level

Sometimes the increased noise, when you operate your door, is only a sign of dryness in spring and other components but it also signs damage in your door. If you notice the sounds in the form of grating, squeaking, grinding and banging, it may spring is worn out, they got rust or touching with each other.

Traditional Garage Door

Nowadays, you have several options to make your door more secure such as photo-eye sensor, automated door, weather stripping and much more. In addition to this, you can use the high-security lock to improve security. Keeping these things in your mind, if you have installed the traditional garage door, then it is time to change it.

Repeated Breakdown

If you have fixed the garage door same issue several times and still it is not fixed properly, then you are wasting your money in repairing it over and over again. Consult with the overhead door technician to fix it permanently or upgrade your door as soon as possible.
When you notice the signs mentioned above with your door, do not ignore it. Call our professional garage door technicians at York Garage Door in Richmond Hill and get your door replaced. Call us today to get a free estimate.