Blog - Is It Safe If I Repair Garage Door Myself?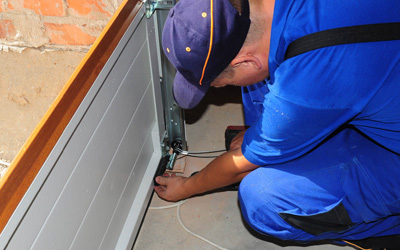 At some point, the garage door creates problems when you open and close it. The problem may be the noise or it gets stuck when using this or any other due to low maintenance. Sometimes, the unexpected situations may cause dangerous accidents. You need to repair it, but you can go with its repair only if you have good knowledge about it. Once go through the below suggestions, if you think you can have these capabilities, you can repair the garage door by yourself.
Proper TrainingDo you have any training related to mechanism? A garage door is designed with numerous parts, springs, roller, etc. A good knowledge of repair is necessary to repair it in an accurate way. If you go with less knowledge, you may get an unsatisfying job.
Enough Mechanical ToolsWhen you go to repair the garage door, you will need some tools. These tools are not available to everyone. Moreover, if you have a good range of mechanical tools, you should know the way to use these safely otherwise it may create an injury.
Timely JobWhen you choose to repair your garage door by yourself, you have to give enough time. But, if you hire the professional, you will get the job done within a couple of minutes.
Clear To Danger When you go to repair the garage door, you should be aware of the present danger. For example, the spring in the door seems simple to fix but it is not. Hence, your single mistake can put the garage door on the floor without any control. This may cause of injury.
On an account, you can repair the garage door only if you have good knowledge of garage door tools and mechanism. To its contrary, if you need to use the lubricant or tighten the loose nuts, you can do it by yourself. But, when it comes to the garage door repair, you need to have good knowledge over the nuts, bolts, tools and uninvited problems may appear with low knowledge.
In order to prevent the life-threatening risk, you need to hire only professionals. So, if you are looking for the experts in garage door then hire York Garage Doors. Our technicians are specialized in garage door repair, replacement and installation.