Blog - How Long My Garage Door Can Last?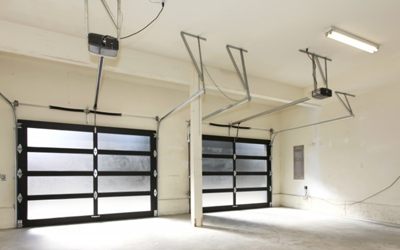 When you invest in your garage door, you most expect that it should last long enough to pay value to your cost. Each door is available with its specific lifespan. But you can extend its life providing little maintenance.
On average a door is expected to last for 10 to 20 years without getting any major issue. Several things affect the functionality of your overhead door, and this will result in an earlier breakdown.
What Determines The Lifespan Of An Overhead Door?
A garage door functions mostly rely on the springs and a lifecycle of spring is 10,000 cycles. If you operate it for two times per day, it will remain working for a maximum of 14 years. As you increase the usage, the lifecycle of spring will decrease which affect garage door lifespan.
Factors That Affect A Garage Door Life
Weather conditions
Neglecting maintenance
Product Quality
Poor Installation
How Can I Extend Garage Door Lifespan?
Lubricate
Lubricate your garage door spring, tracks, rollers, weatherstrip and cable. As a result, it will keep friction from causing excessive wear and tear.
Test Safety Reversal System & Sensors

Periodically, check the garage door automatic reverses. If it is not working then immediately repair it. Problems in the safety reversal sensors is a sign of a big problem ahead.

Check The Component
During rain, snow or cold weather, the spring of your overhead door may get rusty. On the other hand, if you operate the garage door more than two times than consider to replace it on time. In addition to this, pay attention to other components such as tracks, garage door opener, etc.
Quality Installation
Remember to hire only professionals to get the quality installation of your garage door. Poor services cause repair of your door over and over again which reduces its lifespan.

For complete maintenance of your overhead door, reach us at York Garage Door in Richmond Hill. From installation to overall maintenance, we provide best-in-class services for all make and model of overhead doors.