Blog - Have Any Doubts Regarding Garage Doors? Clear Them Through Our FAQ's Section!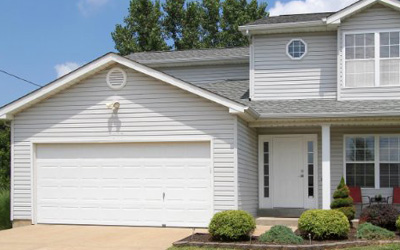 Everyone love their garage doors as they hold a lot of importance in their property. This makes them find the best deals for their garage doors in terms of buying, installation, repair or replacement of any part. Since things about garage doors are a bit complicated, it makes the home owners confused for a lot of things.
Till the time you have the right guidance on your side, you don't have to worry about anything. This is the reason why it is important to always consult professionals to clear any doubt. Since you have not consulted one, let us be the one for you and answer all your questions about garage doors in one go!
FAQ's About Garage Doors
Q- What garage door type should I choose?
A- It all depends on the kind of requirements you have and the budget you allocate to it. There are various garage door companies out there, each making a lot of garage doors with different features, appearance and style.
If you are looking for a top end model with highest security and features, you would have to shed out some extra cash during your purchase.
Q- What all is covered in the cost of a garage door?
A- Since each and every garage door company has its own marketing strategy, the number of things covered in the cost vary from one company to the other.
Most of the companies cover track replacements which falls within the warranty period of the garage door. There are also exceptions where you get free repair and installations but you have to cross check the same.
Q- Can I install my garage door?
A- We don't recommend installing your garage door on your own as it is not a DIY job because a wrong installation can lead to a lot of damage and repair costs.
It requires a lot of expertise and experience in getting the installation right. If you have proper knowledge for the same, you can surely try out on your own.
Q- If a garage door spring has lost tension, can it be fixed?
A- Of course, no matter if the spring has lost tension, it is very much fixable and you don't need to replace it. It requires the addition of a few turns to the spring and then re-balancing of the garage door. This will make your garage door work smoother as it was on day one.
Q- If my garage door is getting replaced, do I need to replace the garage door opener too?
A- Provided your garage door opener is in the best working condition,there is no need to replace it along with your faulty garage door.
The only exception is when you are buying much heaver garage door than your previous, you need to change the opener too as the previous one won't be able to provide that much force to the garage door.
Any More Questions?
If you still have anything left to ask, feel free to contact York Garage Doors in Richmond Hill. Our experts will clear all your doubts and also help you with any issue regarding your garage door. Give us a call today itself!