Blog - Garage Door Myths Debunked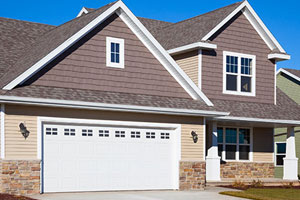 If you are planning to install a new garage door, research, research and research. There are various misconceptions that are spreading around about the performance, brands and repair techniques of a garage door. During your research, you will come across a few, but you need to ignore them as they are just myths and reality is far more different.
All Garage Doors Are the Same
Though, this statement makes sense as all garage doors are meant to accommodate your vehicles and valuables. But, it doesn't mean that you start considering all the garage doors same. Every make and model of garage door has its own distinct features and benefits for your home. So, while looking for a garage door, make sure to consult a professional. They can help you choose the best piece for your place.
Garage Door Repairs Can Be Performed by Anyone
It is advisable to call a professional for garage door repair jobs. A garage door consists of various complex parts and handling them without proper tools and knowledge can be extremely dangerous. Garage door specialists have the right tools and expertise to undertake any kind of repair job.
Garage door technicians are skilled to handle any type of door issue. They are trained and have knowledge about the complex mechanism of the door parts. They know how to fix your door properly in a timely and efficient manner. If you are having any issue with your door, don't hesitate to call your local garage door company to take care of all your door repair needs.
Garage Doors Require Little to No Maintenance
This is a complete myth. Just like any other appliance of your home, your garage door also requires periodic repair and maintenance. Call in a reliable professional to inspect your door and rectify any existing and potential signs of wear and tear. Regular inspection will ensure the good health of your door around the year. Never overlook this most important part of your home as it is vital for the safety of your family and valuables.
Keep all these things in mind while selecting your garage door. If you are not sure about which door will best fit your home, call our professionals at York Garage Doors. We are the most sought after garage door sale, installation, repair and maintenance services in Richmond Hill.