Blog - Have Your Garage Door Insulated To Enjoy The Following Benefits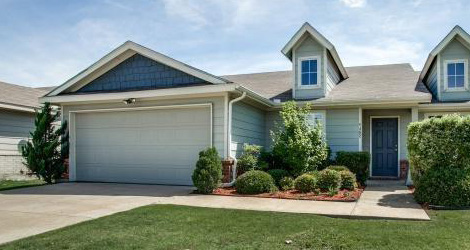 Most of the garage owners often complaint about extreme temperatures which make it tough for them to carry out their garage door activities. A garage can get really cold or hot during a harsh climate. The only solution to this problem is having an insulated garage door installed.
This will help you in carrying out any activity inside the garage without getting affected by the external climate. Apart from controlling temperatures, insulated garage doors provide a lot of other benefits too.
Benefits of Insulated Garage Door
Controls Temperature

As discussed above, this is one of the most important function of an insulated garage door. It helps to keep the garage warm and cold in winters and summers respectively by preventing the heat or cold from entering in. This allows you to use your garage hassle free as per your choice and not upon choice of the weather. A small amount to maintain normal temperature inside the garage is not a bad option at all!
Controls Sound

Insulated garage doors are very much capable of controlling sound as well. You obviously don't want to hear all that external noise which is coming from the outside. Now, you can relax in your garage and enjoy the peace! Also, it helps in preventing any sound from your garage to go out it, making it an apt place to play loud music or host a party.
Provides Strength

This is a very useful benefit of an insulated garage door, it makes an ordinary garage door to increase its strength. This makes it very rigid and tough, helping it to withstand any kind of break-in. Also, it can face other natural disturbance such as heavy snow, rain etc. Now, your kids can throw basketballs at it for N number of times as it is strong enough to bear all that.
Helps To Lower Energy Bills

This is for all those people who were thinking that an insulated garage door is an expensive deal. When this insulated door controls the high temperature, it subsequently puts less load on your HVAC unit to work. This eventually leads to lowering of energy bills, every month. Still think it is an expensive deal? Try reconsidering your thought!
Improve Vehicle's Performance

Your vehicle has to work very hard in the extreme cold and its engine gets a heavy load on it. This directly affects the life of the engine and thus, the performance of your vehicle. An insulated garage door will keep all the cold outside, giving your vehicle a normal temperature to start its journey. This way, you can save a lot of money on the vehicle's repair cost.
Want More Benefits?
An insulated garage door has a lot of benefits apart from the above points. Get to know them more from the York Garage Doors professionals as we have been serving in this field since a long time now. You can contact us for any kind of garage door repair, replacement and installation service at any time of the day as we provide emergency garage door services throughout the year.