Blog - How To Extend The Life of Your Garage Door?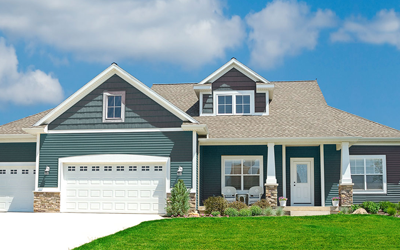 Everything in this world has a time period, till which it can sustain itself. When it comes to your garage door, it is in your hands to see how much it can sustain. Although, you can't make it last for another 10 years but a regular care and maintenance will definitely help in improving the life and performance of your garage door.
It is neither an expensive task nor it demands too much time to look after your garage door. So, get ready and lets work towards making your garage door live longer.
Helpful Tips To Increase The Life Of Your Garage Door:-
Perform a Regular Visual Check
Most of the times, situations where repair is required could have been avoided easily, if a visual inspection was done before. There are parts which are not moving properly and one can simply tell this by looking at them. Thus, repairing it at the earliest and protecting it from further wear & tear.
It is important that your garage door maintains good balance. Close the automatic opener and lift the garage door manually. It should go up with little effort and stay there. If it comes back, then the balance is not maintained. Similarly, push it down and see that it comes down with a normal speed and not with a bang!
Check Auto-Reverse Mechanism
This is very essential as this feature provides security to the garage door by preventing it from crashing into something. Try to throw something in while it operates and see how it reacts. If it goes back, all is fine, otherwise seek professional help immediately. Regular inspection will help in protecting your garage from any kind of accidental damage.
The moving parts of the garage door are working continuously for a smooth functioning. These parts tend to wear & tear with the passing of time and loose out their oil. It is important that you regularly lubricate the springs, cables,roller, panels etc. This will prevent them from putting in extra effort to perform, helping them increase their life.
Anything that remains dirty or looks dull, is likely to fade away soon. It is essential that you treat your garage door a part of your home and clean it regularly. Apart from this, you can also paint it in order to make it more appealing to the eye. This way, it will remain fresh and energetic to perform and also add to the curb appeal of the house.
It is always good to consult the professionals for any expert opinion. Our expert team will not only tell you how to increase the life of your garage door but also clear any of your doubt regarding garage doors.