Blog - 4 Common Commercial Garage Door Problems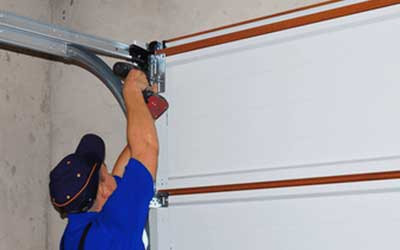 Like any residential garage door, the commercial doors can also occur problems with its functions. Having a high-quality and operational garage door opener allow the owners to increase work productivity. Even, most of the business owners rely on the heavier and automatic garage doors for safety purpose.
Unfortunately, the commercial garage doors problems emerge over time. These could be a minor but significant problem that affects the functionality of your door, such as:
Damaged Rollers
Due to daily use and dirt in the track, your door may operate slowly. So, when you notice the sign of improper functionality while operating the door, pay attention to rollers and if it is damaged then replace it.
Problems With The Track
Gaps between the rails and rollers and bent metal in the alignment of the track are the signs that your overhead door track can go out of the alignment and cause trouble when you operate it.
Worn Out Torsion Spring
A worn out torsion spring makes the garage door nearly impossible to open and close. Unpleasant noise and rust are the sign that torsion spring is no longer able to work correctly.
Aged Cables
Along with torsion spring, the cables provide you with an extra layer of protection against unwanted accidents with your garage door. With passing time, the cables can become weaker and need to be replaced on time to minimize the risk of breakage.
If you experience any problems mentioned above, it is advisable to contact only professionals instead of DIY methods. At York Garage Door, our team of professional garage door experts in Richmond Hill can handle almost all problems related to overhead doors. We are available 24/7, call us anytime.