Blog - 5 Reasons To Replace Your Old Electric Garage Door Opener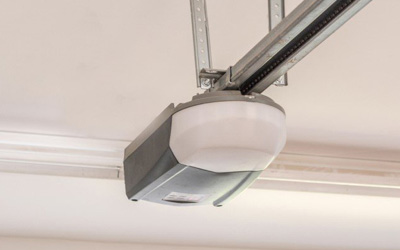 If your garage door opener is older or it has gone through so many repairs then you should consider to change it. Probably, the garage door openers come with the durability, so you can rest assured on its performance for a long time. But, with growing time, you should give attention to its maintenance.
If you follow the recommendations, there are certainly some things which compel the users to change it when it becomes older. There are major 5 reasons behind this:
Risk Of Intruders
The risk of intruders increases if you have programmed the remote for your door opener with DIP switches set. It is likely that the signal can be received by people. Further, they can act to burglarize your assets from your garage in your absence.
Automatic Reversal
Is your garage door opens and then reverses? If yes, it may be an issue with its security sensors located at the bottom of the door frame. Make sure, the sensors are aligned properly or cleaned. The automatic reversal hit anyone or make injured.
Unresponsive Opening
If your garage door is not responding when you try to open this via wall mounted or remote control, the problem could be in its batteries. Don't only blame the remote control. make sure to detect the issue and determine its proper repair.
Battery Backup
In case you garage door model is without the battery backup power, you will surely be unable to use it. If your garage door opener is featured with battery backup but not unable to take the backup then you should consider to change it.
Improve Security
The advanced range of garage door openers eliminates the use of garage door keypad or access control. As the thieves are improving their burglary skills, the technology has also given us numerous ways to upgrade the security.
Considering the all above mentioned tips, if you have made up your mind to change your old garage door, then reach York Garage Doors. Our experienced garage door specialists in Richmond Hill offers overhead door repair, replacement and installation services to residential and commercial clients.