Blog - 4 Reasons To Say 'No' To DIY Garage Door Repair Techniques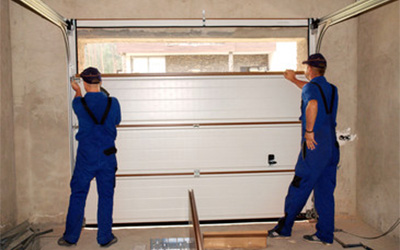 Several people think that minor garage door repair can easily be handled by them. But, a little knowledge in attempting the garage door repair can make the problem more difficult to settle down. Even, if you are handy with the garage door repair tips, you can't handle it alone. Because, an individual unfamiliar with these components can get a big damage. It will be better if you hire the experts instead of doing it yourself. Because:
Safety Risk
A garage door is manufactured with complex components and parts like a motor and an electrical system. Your little ignorance in handling them can deliver a big injury to yourself or anyone else around you.
Unreliable Fix
A cable, various springs and motor, similarly many small components are required to fix accurately. If you don't fix them in their right place, the risk of getting damaged via garage door will remain forever.
Make It Worse
Many homeowners are found who turned the simple and affordable repair of a garage door into the complex one. Finally, this kind of problems is settled down only by the professional garage door repair specialist.
Lack Of Tools
In order to replace or repair a garage door efficiently, you need all the tool with the knowledge to use them accordingly. Your some machines may not be enough while the professional garage door experts contain all the necessary tools as it is a part of their job.
When your garage door gets any problem, you should consult with professionals instead of doing it yourself. DIY tricks for garage door repair are not safe for the user with less knowledge of mechanism. Without wasting your time, you can simply call the 24/7 York Garage Door Repair Richmond Hill. Our experts are well equipped with advanced tools and experienced to provide safe services.