Blog - 4 Reasons Why You Need Garage Door Maintenance In Winter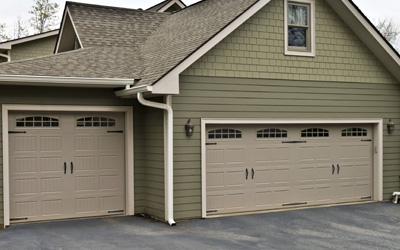 Home-owners buy the garage door to keep save their material and vehicle. But, it is also their responsibility to secure garage door with changing weather conditions. It is about cold winter may be a lovely season for some people but we can't neglect its negative effects. Winter season can wreak havoc the garage door.
Here are troubles that you often face with your garage door in the winter season.
Jammed Door
Often due to winter the garage door gets jammed and becomes difficult to open and close. To prevent this issue you can use boiled hot water to pour on the frozen part. Additionally, move the garage door so that water can spread completely.
Metal Issues
Most of the garage door tracks are manufactured with metal. Thus, the door might get locked with and become difficult to move. This problem can also be solved by warming the affected area and adjust it properly.
Busted Springs
Garage door springs are made of metal that becomes harder and breakable in winter. Especially, when the springs are older they can cause damage expectedly. It will be better if you change the springs at the beginning of winter and carefully use the garage door.
Remote Issues
When you are using the remote garage door, you may need to change the battery. Sometimes the battery gets jammed or its contacts develop the moisture.The conclusion is that winter leaves a deadly impact on the garage door and its component. You have to inspect the garage door affected area before use. If the problem is bigger and not getting a result even after warming up then call garage door repair specialist.
York Garage Door Repair Richmond Hill you can reach for the quality work with your garage door repair and maintenance.