Blog - 3 Things to Keep away from your Garage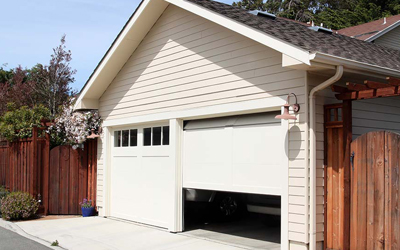 Your garage is a part of your house, but you need to make sure that the items you store in the garage are appropriate. Even though you have ample space in the garage compared to the storage spaces in the house, you need to be attentive to the items you leave in the garage.
The garage has a different environment from the house. The temperature, humidity level, and stuffiness are different. Thus, today we shall discuss three such items that you must not store in the garage. It will help you not only maintain longevity or sustain the item but even prevent any mishap in the garage.
Books
Many of us rely on the garage to store and keep the books, instead of keeping them in the main house. We end up assigning space in the garage to help them store. Since the garage space is a little dumpy and rusty, it will only damage the books. This is like a death sentence for the most treasured set of books.
Propane Tanks
Are you one of those who love to store the grill in their garages? Well, then you might even keep the propane tanks near it for feasibility. And, that is not a good idea at all. Propane tanks would end up in combustion. And, further, it might even end up igniting and damaging your garage, main house.
Sleeping Bags
Sleeping bags are the most common things that we leave in the garage. But, you need to make sure that the sleeping bags are not stored there because rodents and insects are the common guests of the garage. They will end up leaving droppings, and even will end up burrowing in them.
Are you looking for a service provider for your garage repairs and installation? Contact the experts at York Garage Doors today. They have the most efficient set of professionals.