Blog - Warning Signs That the Garage Door Is Not Installed Properly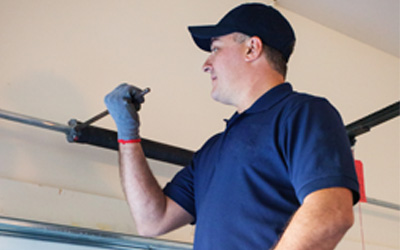 Every garage door is different. They are of different types and styles including traditional and contemporary. But no matter how big or small, modern or traditional your garage door may be, it is essential to get it installed properly to extend its life. If the garage door is not installed properly, it can hamper the door operation and cause harm the other parts leading to expensive repair services.
How to know that your garage door is not installed properly:
Garage door stops or closes halfway up
This happens when the springs are damaged. Broken or worn out springs can disturb the smooth operation of your door. There can be two reasons behind this – low quality of springs or improper installation of the door. To fix both the situations, you need to contact a professional garage door service. They have the tools and techniques to get the job done quickly and efficiently.
Difficulty in operating the garage door
Do you find it difficult to open your garage door? There are chances that there is something wrong with the pulley. Poorly installed or damaged pulley, frayed cables can lead to various other problems. It is advisable to do not try to fix such things on your own. It requires experience and tools to complete the job safely.
Garage door does not open or close properly
If your garage door is refusing to open or close properly, then there must be some issue that you need to identify. There can be various reasons behind this so carefully inspect the garage door. In case you couldn't find any issue, then consult an experienced garage door technician to inspect your door.
There is no denying the fact that garage doors are one of the most important parts of your home and business. So, it makes sense to maintain the pristine condition of the door. To extend the life of the door, call our highly experienced garage door technicians in Richmond Hill.