Blog - Top Reasons to Replace A Garage Door Opener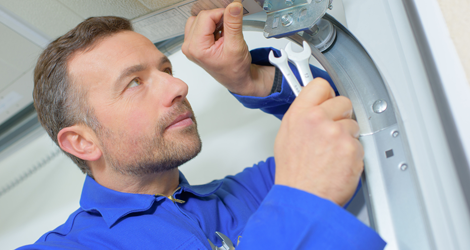 Garage door openers are one of the essential components that allows a door to operate mechanically. There are mainly three types of openers available in the market. One can choose the most ideal one depending upon their garage needs. If you are a busy individual who operates his garage door several times a day, then you may require a good quality opener that can work effectively for years.
Openers generally follow a simple and fair mechanism to carry on the door operation. Most of the times, due to reckless usage this element starts exhibiting repair signs. To prevent any life threatening accidents, its important that you should identify those signs and get your overhead door openers repaired promptly.
Some of the reasons to install modern garage openers are:
Safety Reversal Mechanisms: All latest opener models consists of a safety reversing mechanism that allows the door to roll back whenever they identify an external stimulus in its way. There are two sensors that are installed in the either corner of the door. A beam of light is exhibited by them, which if interrupted, the door will stop wherever it is. In this way, your kid or pet that may be dodging under the moving door can be protected from an injury. If your garage door opener is about a decade old or has become faulty, get it replaced soon with a new one.
Noise Control: By opening a residential garage door with a manual mechanism, a homeowner may end up destroying the sleep of his neighbors and other family members. Since these doors are quite heavy, they generally cause a lot of noise and disturbance whenever operated. By opener installation, one can improve the performance and can also control the noise made during the door mechanism. If your existing opener is chain drive, then you may be tired of the inconvenience and harsh sounds it exhibits. Get it replaced with screw drive or belt drive opener to control the excessive sounds.
Security: Older garage door openers are more prone to cause easy overhead door break-ins. Since they are old, they may have lost their performance efficiency. To ensure security and protection of garage doors, its advised to install new openers that come with modern security features like rolling code that changes every time the door is operated.

These are some of the reasons to replace the existing garage door openers. If your automatic garage doors are causing noise, get them inspected and repaired by technicians at York Garage Doors.