Blog - Top Garage Door Safety Tips Explained By Experts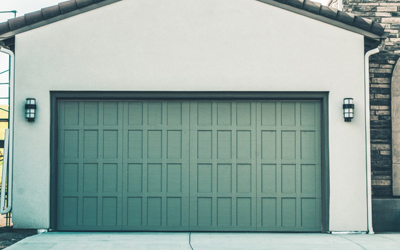 Almost every home consists of a garage that is protected with an overhead door. These doors offer a lot many benefits and are also great to look at. They are usually located on the outdoors, generally facing the street. Automatic garage doors are the most common door categories that are preferred by homeowners.
The reason behind their popularity is convenience, ease of use and comfort they provide. These doors not only secure a garage and vehicle, but also helps in boosting the appeals of a property. While operating this heavy opening, its important that you should follow some safety measures to prevent serious injuries and accidents.
Some of the tips to follow while operating a garage door are:
Choose a pinch resistant design: If you are thinking to install a new overhead door, consider selecting a pinch free design. Of all the garage door injuries, the most common one is finger pinch. Look for a door that has in-line wheels and tracks which doesn't protrude outwards. This will help in reducing the chances of finger trapping at the edges and corners of a door.
Keep remote out of reach of children: its your responsibility to ensure safety of your family at every cost. The foremost thing to do is keeping the door access system and remote away from the reach of children. In case, your kid gets access of the door remote, he'll stating pressing all the control buttons that can result is a dangerous situation that pose threat to you, your family and kid. To prevent this situation, its advised to place the remote at a height from where your child and pet can't access it.
Schedule regular inspection service: With prolonged usage, overhead door components are prone to crack or damage that can ruin its performance and safety. Springs, tracks, hinges, cables, rollers and many other components have to work in order to ensure smooth door movement. Its greatly advised to inspect your garage door installation periodically to detect all the underlying door issues and damages. After inspecting it, test various elements and lubricate them properly.
Hire a professional for repairs: Garage doors and automatic access system consists of many moving parts and are generally very heavy. Never opt for DIY door repairs as they can turn out to be dangerous. Whenever, your garage door need repair service, call in a reliable garage door technician to ensure safe and quality repairs.
These are the few important garage door safety tips that should be followed to ensure safety. If you are in need of overhead door repairs and looking for a qualified technician, feel free to contact us at York Garage Door.