Blog - Should I Repair or Replace My Garage Door?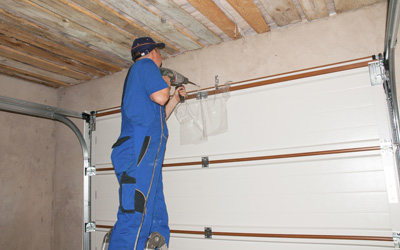 If you are having problems with a damaged garage door, such as off-track door, a door that won't open properly, you need to think, is it worth repairing or you should get it replaced? If your door demands frequent repairs, then it is good to get a new door installed. Here are a few factors that you should consider.
Cosmetic Damage:  This is the most common form of garage door damage — chipped paint, cracked panel or fading. These type of damages don't harm the functionality of the door, but they can affect its look. When there are just cosmetic damage, it is affordable to get them repaired. However, if your door is a decade old, you are facing various issues, you should strongly consider replacement. A custom new garage door may be a better match for your home and can add elegance to your home. New doors always offer maximum ROI of all renovations.
Structural Damage:  Structural damage like a dented or damaged door that could be the outcome of extreme temperature conditions. You must replace such doors as your garage door opening system will not perform up to the mark. This is a good time to replace your old garage door and get a new one installed. There are a variety of door materials available in the market.
Functionality:  If your door is not opening or closing properly or creating weird noises while performing, you should think of replacing it. You need to determine how serious the issue is. If it's just torsion springs that are damaged, then you should stick with a repair. And if there are various issues arising every another day, it is the right time to replace the door.
Whether you decide on repair or replacement for your door, our professionals at York Garage Doors can help. We have a wide range of beautiful garage doors to choose from. We help you select the right door for your residential or commercial property. For any kind of assistance related to garage doors, we are ready to help.