Blog - Pros and Cons of Different Garage Door Types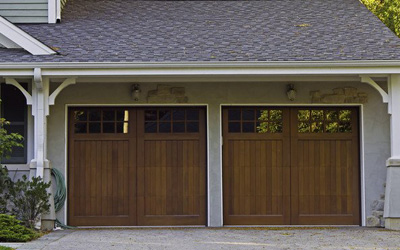 If you are thinking about to buy a new garage door and it is your first experience, you may find yourself feeling overwhelmed by the various options. Choosing the right and the best overhead door is a very tough job. It is better to take advice from a professional before buying it.
Many homeowners have a misunderstanding that an overhead door is nothing more than a device that just goes up and down every minute. But in reality, it is an important part of your house and protect your family from disasters. When it comes to purchasing a new door, you are confronted with an array of choices. The varieties of doors have a number of features and differ in the material. This is the reason, you are getting confused to decide the best option for you.
Here is a guide to help you to know which door is best for your house.
Roll up doors: These doors are also known as rolling and rollers garage doors. It is the right choice for very small spaces. It is typically used in commercial premises, but many homeowners can be used in their own home.

Pros

Manual and automatic: Roll up overhead door is available in both types, manual and automatic. Choose any one of them as per your space availability.
Durable: These doors are very strong and designed to withstand weather. It requires less maintenance as compared to others.

Cons

Price: These overhead doors can be extremely expensive than others, depending on the material that you choose.
Changeability: Once the installation is completed, the color of the door cannot be easily changed.

Sectional doors: These are the most popular choices for security, safety and style. These doors are easy to use.

Pros

Space: If you don't have enough space in your garage and want to install a stylish garage door, sectional door is a perfect option for you.
Efficiency: These doors are fully insulated and help you lower the heating and cooling bills. It increases the efficiency of your large space.

Cons

Ceiling space: Sectional doors require more ceiling space because it operates horizontally and horizontal tracks need more space.
More parts: These doors are made of various parts that requires a regular maintenance, checking and lubrication.

Single panel doors: Also known as one piece or up and over garage door. This category of door includes both the canopy one piece and the retractable one piece.

Pros

Ease of use: The door can be opened or closed with an automatic lifter. You can operate it manually.
Pricing: If you don't have enough budget to buy an expensive door, this door is the best option for you. It is less expensive than others.

Cons

Safety: These doors use extension springs to operate. If you don't perform a regular maintenance, the spring can break and become dangerous.
Space: It requires extra space to open and close. Make sure you do not park your vehicle too close to the door.
Choosing the right garage door type is an important decision made by you. Once you have chosen the door that will reflect your house's value, you will need to choose the material and design. To know more about the garage door material, call us today.