Blog - Why You Should Opt For Regular Garage Door Maintenance?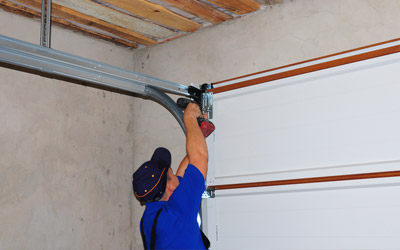 Since garage doors are essential home elements, a homeowner should maintain and lubricate them periodically. They deserve the same care and inspection that we often do with our vehicle. In order to protect a vehicle and home against thefts and intruders, overhead door plays a major role. Sine these doors are expensive investments, it advised to maintain them from time to time to prevent costly repairs and replacements.
Some of the benefits that can be enjoyed with regular garage door maintenance are:
Prevent repairs
By maintaining a garage door regularly, a homeowner can identify the underlying damages that can turn up into replacements, if left ignored. In this way one can save a lot of bucks in the long run. Moreover, periodic inspection and maintenance helps in ensuring a smooth door operation.
Safety and security
Since overhead door are quite heavy and large, they can lead to serious injuries and deadly accidents, in case they fall down suddenly. By maintaining them, one can avoid sudden door falls. To protect your family and pets from such garage disasters, its advised to inspect the door on daily basis for any cracks and wear or tear.
Smooth operation
Most probably, people doesn't afford to pay attention to a garage door, until it starts exhibiting repair issues. No maintenance often leads to a faulty overhead door that create weird noises which are quite annoying. To ensure smooth operation, regular inspection and maintenance plays a major role.
Longer door life
By maintaining a door regularly, one can not only prevent repairs, but can also ensure a longer life span for a door. Inspecting and lubricating its hardware elements help in preventing damages and worn out components, thereby improving the door life.

These are the few benefits of maintaining an overhead door on regular basis. If you have any queries related to garage door repair and replacement, feel free to consult our professionals at York Garage Doors.