Blog - How To Keep Garage Door Secure During The Summertime?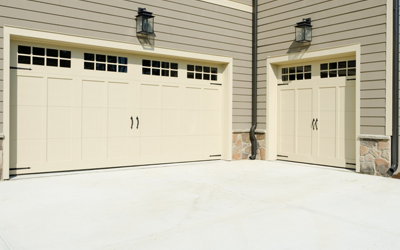 For most of the families, summers are the time when one can enjoy a number of activities in the great outdoors. Among a number of hobbies, a gardening is the most likable job to do with heavy equipment placing in the garage. While working on one of the enjoying assignment, it is also necessary to give attention to the home's safety. A garage is an easy entry place for the intruders to hack your expensive materials so it is impossible to neglect your garage door weaknesses.
One can adopt some useful ways to keep the garage door more secure in summers:
Keep It Close: While enjoying outdoor hobbies, must make sure that your garage door is closed. If it is in the open condition, then a thief can easily enter your garage which is risky for the valuables placed inside the garage. While leaving that storage area, make sure that your garage door has closed properly. If there some any kind of malfunctioning of the garage door, then you can take a technician help for its safety.
Remote Control System: One can also buy a remote control system for the garage door opener for the security of the home. While working on outdoor activities, one can easily lock up the garage door with the effective remote control system. It eliminates the unauthorized entry into the garage as well as home. One can easily carry this remote system with him and make use of it while performing other activities.
Installing Frosted Windows: By installing frosted windows on a garage door, one can enhance the value of the garage door. These windows are helpful in emitting the intruders to see what you have inside your garage door. These are the kind of privacy windows that are helpful in securing the home's valuables.
It's better to upgrade your old existing garage door with some automated door functionality which is helpful in reducing the risks of major break-ins. To enhance security for your garage area, build a strong identity of your garage door with the help of expert technicians at York Garage Doors.