Blog - What Causing My Garage Door Not Open Easily?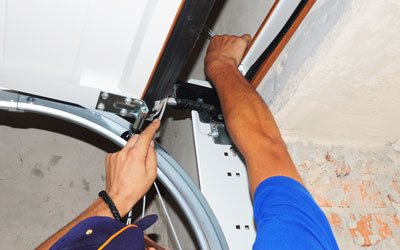 Either you are on the way to move out or coming back from office, dealing with malfunctioned garage door is completely frustrating. No matter, how many attempts you have made to open the door, without proper skills you can't handle this job. Moreover, it's strictly advised not to open your door forcefully as it can cause more damages to it. If you find your door indulging with such problem which can't be fixed, good to go with garage door repair services to open it once again.
Below are the few reasons that might be causing your garage door not to open:
Misaligned Sensors: If your garage door is not opening properly, then it might be problem with the safety sensors. The sensors are designed to automatically stop and reverse the doors. If they get malfunctioned, neither your remote control will work or touchpad. The only solution is to check the loose connections and realigned them. If still, the problem exists, then it's better to hire a local technician.
Broken Springs: The most common problem that homeowners counter is dealing with the broken springs. Especially, springs are designed to do the heavy lifting. If these springs do not function properly, then it's essential to replace them with the help of professional garage door repair services.
Damaged Cables: Due to wear and tear, your existing garage door cables break and cause the door not to open. The function of the cables is to control the tension and motion of the door. Even, replacing broken cables is challenging task so it's better to leave the job at a professional desk.
Malfunctioned Remote: There are numerous reasons that cause the garage door remote to malfunctioned like a blocked antenna, damaged wall switch and more. To repair your fully functional remote control, it's best to take help from the manufacturer.
Only after knowing the problem going with garage door, it will determine whether to leave the garage door repair up to you or professional. If you are looking for skilled garage door repair services, you can hire our professional technicians at York Garage Doors.