Blog - A Few Reasons Why Leaving Garage Door Installation Is A Good Idea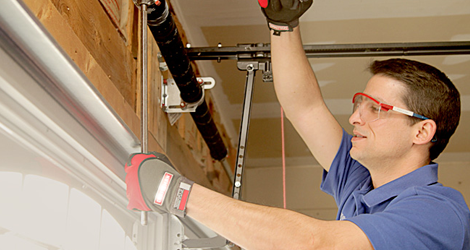 Having a garage door in your house is a great experience. Although you use the garage space for storing a vehicle or other extra valuables like furniture and garden tools, you can find a variety of overhead doors that will complement your property. It does not matter what you have stored in the garage, but you need to have a properly installed garage door. At the present time, you can easily find a number of companies who offer you reliable and affordable garage door repair and installation services in Richmond Hill.
When a malfunctioning door creates a problem, you may think the faulty door is a quick fix. But a DIY garage door repair may create more problems in front of you. That is why it is better to leave the installation or repair job to a garage door repair professional.
Planning: Before starting the installation or repair service, a proper strategy is crucial. Because overhead doors are very heavy in weight and the installation is not a job of a single person. Before installing the door, a professional will take a set of measurement, which is used prior to door installation.
The latest equipment: If you think that you are able to install a new door in your garage, you are wrong. Because this job requires the latest equipment and tools for installation. When you hire a professional to install the door, he knows how to use all the tools and he has all the required equipment to complete the job.
Guarantee: When you decide to hire a professional to perform a garage door installation service for you, he will offer the guarantee for the work. Getting guarantee by a specialist is crucial as there have been cases of different malfunctions.
Prevent the risk of injury: Garage doors are heavy to handle. You are not able to handle it alone. If you try to repair or install the door on your own, it will put you at risk of getting injured or an accident. In order to avoid personal injury, it is a good idea to hire a professional to complete your garage door installation job.
Save your time and money: A garage door is made of plenty of pieces and interworking parts. To install all the parts in the right position, you need a lot of time and extensive knowledge. Try to fix the door on your own is more expensive than hire a professional. You may install the parts in a wrong way.
Safety: The most important reason to hire a professional is a safety of you and your family members. According to statistics, most of the people get injured during garage door installation. When you leave the installation or repair job to the specialist, you can rest assured the job will be done accurately.
If you really want to have a properly installed overhead door, never miss the opportunity to work with a professional. So, when the next time you want to install a new overhead door on your property, contact York Garage Doors in Richmond Hill.