Blog - 3 Signs That Your Garage Door Is NOT Installed Properly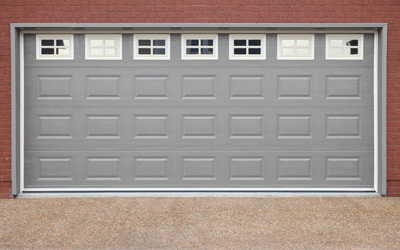 Every garage door is different. There are different makes and models. Some are traditional, some are contemporary. But, no matter what type of door you have at your home or office, it is essential to install it properly for smooth functioning. Improperly installed garage doors can hamper the functioning and cost you thousands of dollars down the lane. So, it is necessary to know whether or not your door is installed properly. Here's how to know:
Garage door doesn't close properly: It happens when springs are broken. Damaged or worn out springs can cause serious hazards to the property. They can disrupt the smooth operation of the door. The reason behind this is either the springs are if low quality or they are not installed properly.
Garage door is sometimes difficult to operate: Sometimes, opening a garage door gets so difficult. The pulley might be causing this type of issue. Poorly installed or damaged pulley, frayed cables can lead to various other problems.
Garage door does not open or close properly: This is a serious issue and there can be variety of reasons behind this. In such condition, it is advisable to contact a professional technician. Garage door experts have the knowledge about different parts and their functionality. They can guide you on how to resolve the issue and prevent such things from happening in the future.
Garage doors are undoubtedly the most important part of your home and business. It is vital to ensure they perform optimally. For periodic inspection and maintenance, you can schedule annual garage door inspection and maintenance services with a reliable and quality garage door service in Richmond Hill. At York Garage Doors, our professionals know how to get the job done right the first time.