Blog - 3 Proven Ways To Avoid Garage Door Repair Scams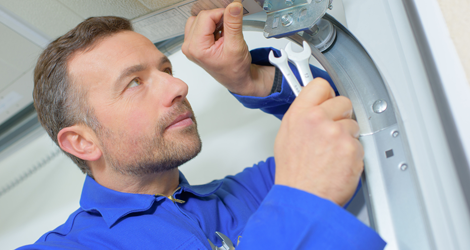 A garage door is one of the essential home element that protects a garage and vehicle against thefts and natural damages. Though it offers great comfort and convenience, a faulty installation is not less than a nightmare for homeowners. If your overhead door is not operating, then there is surely a need to call in garage door repair professionals for an inspection and repair service.
In a hurry to call a technician, people often end up making a wrong decision. Since there are many overhead door service providers out there, choosing the most trustworthy one is a tedious task. In order to avoid scams and frauds, there is need to investigate about the company thoroughly before letting them inside your home.
Some ways to prevent falling victim to repair scams are:
Look For Id's: After a garage door repair company reaches your gate, check to see the vehicle in which they arrived. Almost all reputed companies have their own marked vehicles and uniform that displays their company name and logo. When a serviceman approaches you, ask him for his credentials like id card and other documents that prove that he is both licensed and certified.
Don't Go For Guarantees: Many cheap and unskilled garage door service providers attract clients by delivering lifetime guarantee for several door components. Though it may sound great, it is actually a trick to convince more and more customers towards a faulty service. Suppose if they replace the guaranteed item, they'll still charge you money for re-installation.
Beware Of Too Low Prices: People who are short of money, often fall victim to low cost services provided by garage door scam companies. Almost all such technicians who offer low costs emergency repair services are those who use cheap materials and spare parts. If someone is charging you too low or too high price, then its a sure sign that you have fallen victim to a scam. An ideal solution to this problem is to ask for a rough estimate before the starting of repair service.
These are the few things that can help you identify a garage door repair scam. If you are looking for emergency overhead door repair company in Richmond Hill, York Garage Doors is here to assist you. Call us today for a free service estimate.