Blog - Manual Vs Automatic Garage Door: Which Should You Prefer?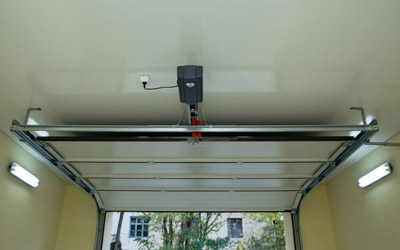 A garage door is that part of your home building which is available in different styles and designs. Even, for the homeowners, it's quite difficult whether to go with manual or an automatic style option. To make an appropriate choice for a garage door, the first thing to look for its installation. No matter, what are your needs, one must do this job by hiring skilled experts who can provide reliable garage door installation services.
When making a choice of a garage door, it's essential to consider few factors.
Maintenance: Although an automatic garage door is very easy to manage as compared with manual one but requires more maintenance. Apart from this, such doors seem to more expensive and require a long installation time.
Convenience: Convenience is just another factor that a buyer looks for buying a insulated door for home. In order to open and close your door conveniently, a remote control garage door reduces the need for opening the door with some external force.
Safety: If family safety is your foremost concern, then choosing an automatic garage door is an ideal choice as compared with the manual ones. Due to existing IR sensors, such doors have the ability to automatically detect any obstruction when coming in front of it.
Control: If you want to control your roller door while sitting from your car, then automatic doors are the one which has additional locking and unlocking mechanism.
Choice Both garage door option comes in a variety of styles and designs from which you can make choice as per your needs. And if we talk about the most popular one, then automatic doors offer a wide array of choice in both material type and design.
Moreover, by concerning with the a professional, the process of picking the right garage door option becomes easier. For high-quality door installation, you can choose our specialists at York Garage Doors.